Uses for Baking Soda
September 5, 2022
We often hear about baking soda associated with cooking pastries and cakes. But just like other food ingredients, baking soda has many other applications apart from the ones it has around the kitchen. Some are even quite unusual; you might be put off to try. Well, you should not. The other uses for baking soda are highly recommended by many DIY experts.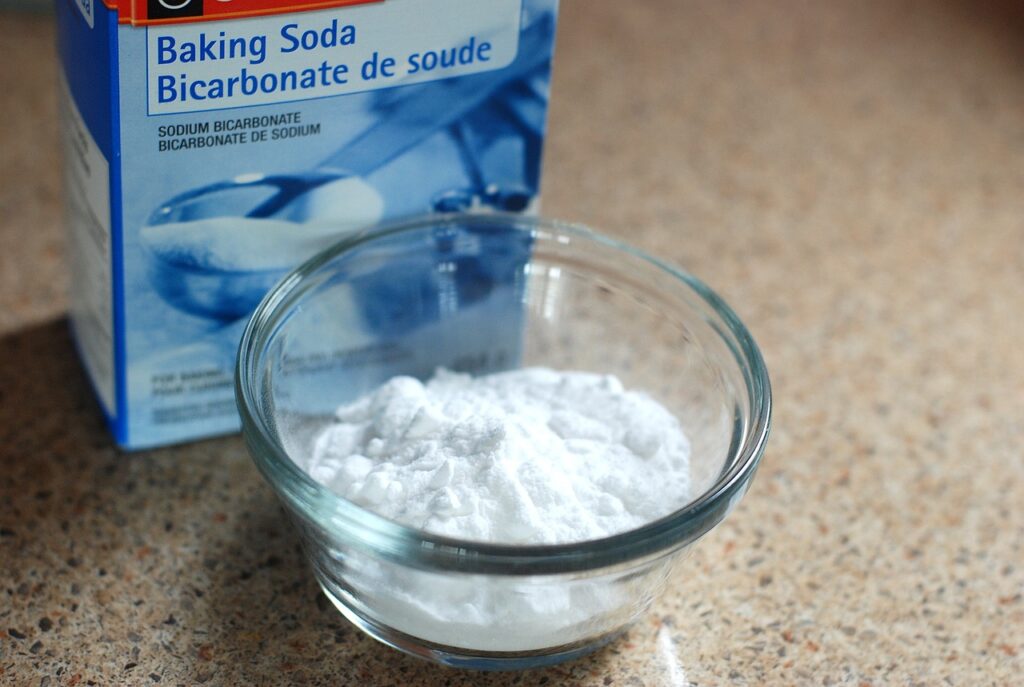 Solving Many Home Troubles
Baking soda is an effective solution to many home troubles. It can even replace branded cleaning agents and help you save a lot of money in the process.
Baking soda is an effective deodorizer that you can use to get rid of foul smells inside your fridge. You just need to put an open container of baking soda inside your refrigerator, leave it overnight, and allow it to absorb all the bad odors circulating inside. It can also help eliminate foul odors on your shoes, socks, dishrags, vacuum cleaner, and even in your ashtrays.
This wonder powder can also make an important presence in your garden. It can help repel rabbits from eating your veggies. It can also help sweeten your tomatoes. It can even help keep cut flowers in your vases fresh for far longer.
Baking soda can help put out small fires in the rug, in your upholstery, and even in your clothing and wood.
You may also put baking soda on your car's windshield to help repel rain. It can also be employed inside the car as a deodorizer. You may combine baking soda with some bath salts, put them in a sachet bag, and hang them inside your car.
You may also use baking soda in putting back stiff brushes to life. You simply need to make a solution of half a gallon of water with ¼ cup of vinegar and a cup of baking soda. Bring the solution to a boil and let the brush soak in it for a few minutes.
Baking soda may also help repel common home invaders such as cockroaches and ants. You may place them under sinks to avoid the pests from coming over.
It is also your most effective, all-purpose cleaning agent. You can use baking soda to clean sinks, showers, plastic and porcelain tubs, toilets, carpets, rugs, vinyl floors, walls, garbage cans, fridges, furniture, countertops, coffee makers, barbecue grills, baby bottles, drinking bottles, ovens, gas stoves, pots and pans, drains, and even your handbags and shoes. Ahhh, the list is endless!
Cooking with Baking Soda
Baking soda is known for its uses in baking. But not a lot of people know that it can also be useful in other cooking methods and even in other tasks around the kitchen.
Baking soda can be used to wash fruits and vegetables and ensure they will maintain their freshness as well as their crisp taste.
If you have recipes that call for baking powder and you have none, you can pull a package of baking soda, mix it with some cream of tartar or vinegar and you will have an effective substitute.
If you are having problems with the foul smell of fish or the distinctive taste of wild game, baking soda is the solution you should be looking for. Simply soak the meat in a baking soda solution, put it inside the refrigerator, and wait for an hour before cooking.
Baking soda can make your omelets fluffier. Simply mix in half a teaspoon of powder for every three eggs.
Health Uses
Baking soda is a leavening ingredient that ensures cupcakes are fluffy and soft. But that's not all. Aside from the nutrients you can get from eating dishes with the miracle powder in it, you may also use it in a variety of ways in relation to your health and wellness.
Baking soda can be used as toothpaste. If you mix it with a little bit of peroxide paste, it will help make your teeth clean and white. It can also replace your other dental products, including your mouthwash, especially to relieve canker sore pain.
Baking soda can also be employed as a deodorant. You simply need to apply it to your underarm with a powder puff. It will not only help keep bad odor away but also make your underarms whiter.
Do you need a scrub? There's no need to travel to a spa. You may just apply baking soda to your face and body. It is also effective in keeping your skin soft and smooth if you will mix it in a cup with your bathwater. Does your little one suffer from diaper rash? You may help soothe the pain and relieve the effects of the rash by adding some powder to your child's bathwater. Bathing with baking soda may also help relieve certain skin irritations such as insect bites, bee stings, jellyfish stings, and wind burns.
You may use baking soda as an antacid and as an effective solution to your heartburn. It may also help relieve a stuffy nose by simply mixing a teaspoon onto your vaporizer.
On top of all those uses, what's the most amazing thing about baking soda? Well, it is quite very cheap. For all those important uses everywhere, you should not think twice about keeping a good stock of it in your cupboard.